Hope you had an amazing summer! I'm excited because my favorite season, FALL IS HERE!
October is a busy month for me! I just returned from
Atlanta
for Bishop T.D. Jakes
Woman Thou Art Loosed Conference
#WTAL
where my spirit was revived and I was encouraged to dream bigger than I have ever have before. Next week I am looking forward to traveling to Walt Disney World for the
#NicheParent14
conference Oct. 16 - 18. There will be
empowering keynote sessions and hands-on workshops on entrepreneurship, social media, branding, blogging and more.
I will be
speaking
at the #NicheParent14 conference on the topic of :
"Collaborating within your network to create a signature brand"
on a panel with my
Boardroom Beauties
co founder
Renee B
and Sonia Kang of
Mixed Up Clothing
.
In this post I will be putting a twist on my
"What's in my Bag?"
series and sharing the MUST HAVE travel essentials you need when attending conferences, whether for business or personal.
There is nothing worse than running out of juice on your cell phone while you are busy tweeting and instagramming moments from the conference. Since most conferences have limited breaks throughout the day you need to have a charger with you. Wall outlets aren't always plentiful and you don't want to be that person sitting against the wall waiting on her phone to charge, so portable is the way to go. For my iPhone I have a Mophie Juice Pack, an extended battery and case all in one! LOVE IT!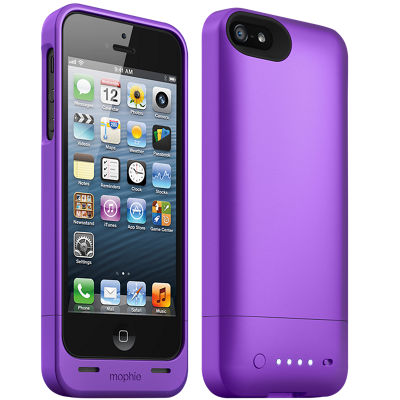 Photo courtesy Verizon Wireless
You charge the Mophie Juice Pack and slide it on your phone as a case. When your battery starts running low, you just flip a switch on the Mophie case and the charge kicks in. It is a very bulky case but it beats having to tote your charger around searching for plug outlets! If you have an android device there are other portable chargers that work on the go,
I have a tablet that runs on the Android system, so when I know I will be using my iPhone and tablet I bring my other portable charger that has USB hookups for over 5 different devices, including my bluetooth!
When you are at a conference you still want to look your best and be fashion forward but running around between sessions and back and forth to your hotel can put some miles on your shoes! Comfort is a must! When I was in Atlanta last week it was tempting to wear my heels but we walked 0.5 miles from our hotel to the event twice a day, so that was not an option! Always bring a pair of comfy shoes that offer you support and can get you through hours of walking around on your feet. If you still want to wear your cutesy heels and switch into some comfy shoes later, find your favorite pair of ballet flats or sandals to throw in your tote. I keep my
Tory Burch
Sandals with me at all times..and now that it's getting cold my next purchase will be a pair of rollable flats from
Flat Out Heels
to carry with me!
Business Cards and Holder
Conferences are all about networking and making new friends! When you only have a chance to make a quick introduction before heading to the next workshop you need to make sure you have business cards on hand and ready! Moo.com is my favorite place to order business cards before a conference. They have easily customizable layouts and quick shipping.
Bonus: New customers can either save 10% or receive free shipping on your first order, just search for the online promo codes.
I also keep a trendy business card holder to keep all my business cards. You don't want to waste time digging in your purse searching for cards. I've had a Michael Kors business card case for a few years that I love, plus I always a receive a few compliments when I pull it out!
If you are attending a conference at an arena or hotel I guarantee you it will be cold! It may be 80 degrees outside but they always put the thermostat on FREEZING while you are in the room so you must be prepared. Keep a light jacket or oversized shawl in your bag to adjust to the changing temperatures. Make sure it easily fits in your purse or tote, so it doesn't feel like one more thing you have to carry around. You want to make sure are comfortable while attending a conference, it's hard to focus..and try not to fall asleep when you are cold.
Share with me! What are your travel essentials!?